What does the CONTROLLER look like?
THE DEUCE

The DEUCE is great for practicing 2-shot combinations such as a volley followed by a lob
OR
topspin followed by backspin. The Shot Delay feature allows the player time to return to the baseline after going to the net at the end of a drill. You can purchase this machine now and buy upgrades later that turn it into the the
GENIE
or the
PLAYMATE PC
.
KEY FEATURES
2 Distinct Programmable Shots
1 Shot Delay
Upgradeable and Interchangeable
-Accepts ALL Controllers
Holds 300 Balls
Variable Topspin and Backspin
7 Position Programmable Electronic Direction with Programmable Random
Variable Electronic Height
User-friendly Controller
SERVE LIFT Friendly
2 Function Remote Control
(On/Off with drill reset)
3 Year Limited Parts Warranty
MSRP
$5,455.00 USD
---

UPGRADES
The DEUCE is compatible with all of these controllers. Just unplug the DEUCE controller and plug in one of these...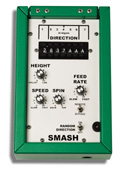 SMASH

$345.00 USD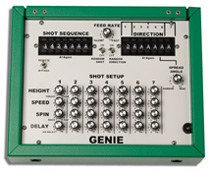 GENIE

$2,025.00 USD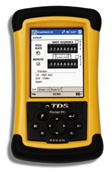 PC

$3,940.00 USD
©2012 METALTEK. All Rights Reserved.
Toll Free: (800) 776-6770
Direct: (919) 544-0344